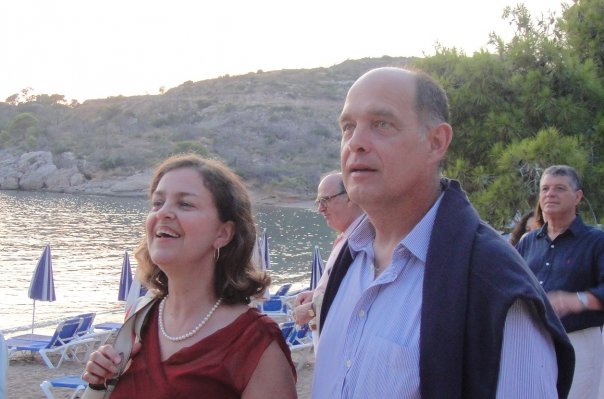 Amalia & Yiannis
Designing and creating jewelery was not
Amalia Petsali's
original chosen path. She studied painting, and got her degree from the Athens School of Fine Arts and the ENSAD School of Arts in Paris and then painted and taught painting for years, presenting her work in several individual and group shows, in Greece and abroad. Her restless artistic spirit,however, led her to search for further form of expression.She was more and more drawn to the three-dimensional
and worked on constructions using a variety of materials (wood,wire,textiles).Creating hand-made objects led her towards silversmithing. Applying the use of precious metals and stones on her art education fascinated her, so she pushed on, studying and obtaining a degree from the State School of Silversmithing of Athens and a diploma in Gemology.
All this has now found its rightful place of expression in
AMAYA
: a small workshop-studio that Amalia Petsali runs in collaboration with
Yannis Papatheodorou
, fellow artist and creator of jewellery. Together they make and exhibit their
AMAYA creations
, one-of-a-kind pieces, all handmade with care, that can be worn as jewellery, but also can be as small objets d'art. Their goal, they say, is to make "wearable little sculptures".
They live and work in Athens.